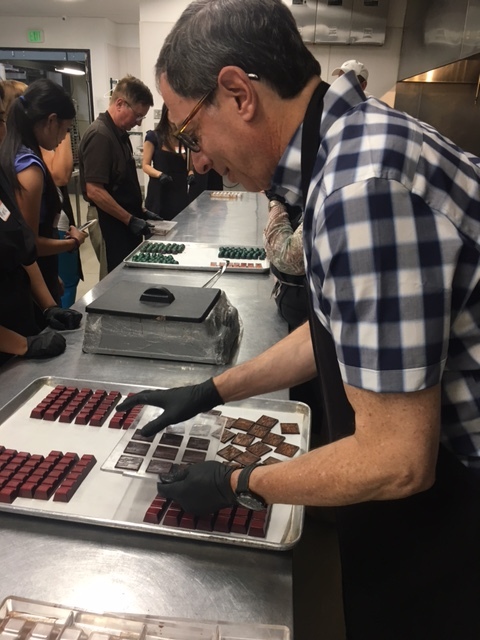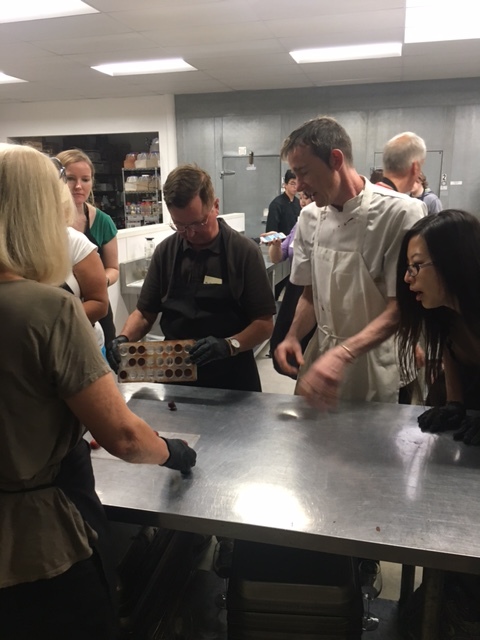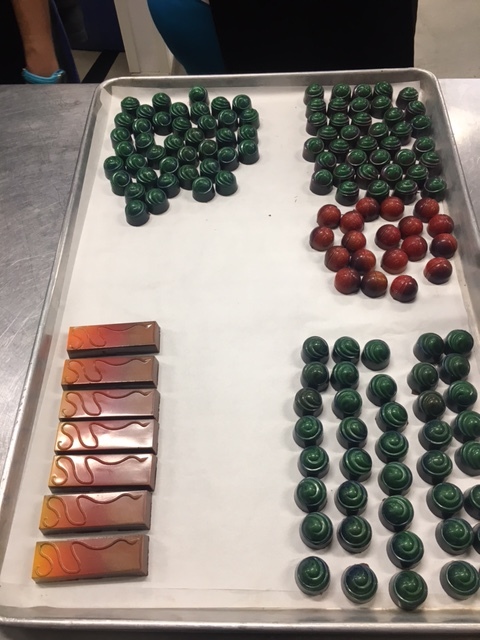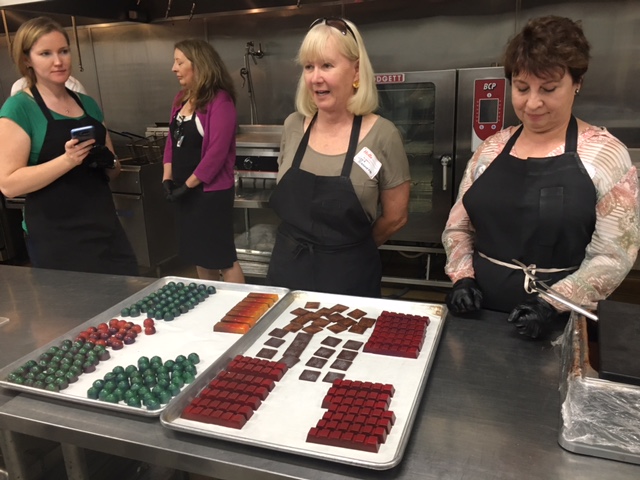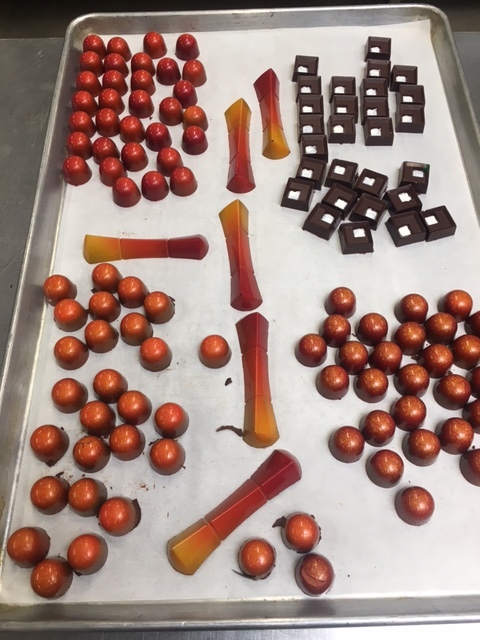 Join the Cornell Club of San Diego on Sunday, May 21st for an adventure in chocolate tasting at a high-end artisan Chocolatier, right here in Sorrento Valley! This event will include chocolate tasting, pairing of chocolates with cocktails, participation in making chocolates, and chocolate to take home. We are limited to the first 35 people who register, so be sure to sign up today!
David Bacco Chocolatier – Artisan Hand-Crafted Chocolates
 
David Bacco Chocolatier is a Southern California-based purveyor of exclusive artisanal and hand-crafted chocolates. Exquisite purity and respect for hand-selected ingredients make them the 'Grand-Cru' (noble grade) of chocolate companies.
In 1994, David Bacco, the owner of David Bacco Chocolatier, Inc, began his culinary career in Lexington, KY. His vast knowledge and experience have come from studying under many chefs in this country and abroad. David continued his education at the French Pastry School in Chicago. He learned advance techniques with Belgian chocolatier, Jean-Pierre Wybau; advanced chocolate candies and candy bars sous vide with M.O.F. Chef Frank Kestener of France, chocolate showpieces and entremets with M.O. F. Stephen LeRoux, also from France. In May of 2008 David opened his own high-end chocolate shop. In October 2010 he relocated to San Diego, CA to launch his new venture, David Bacco Chocolatier, Inc.

David's passion for the love of chocolate and his customers are apparent in every piece of chocolate he creates. Aspiring to design harmony, the essences of his chocolates combine the purest ingredients with shades of haute cuisine, exotic travel, and even your fondest childhood memories. From traditional to modern, these are the elements that reflect his desire to share his passion.

With more than 17 years of chocolate making experience and numerous major awards, David Bacco Chocolatier offers an assortment of chocolates for every occasion. The company upholds direct and fair trade practices, and supports local and sustainable markets, using organic and non-GMO ingredients and packaging whenever possible, towards a more eco-conscious planet.

Over 25 varieties of chocolate selections are available on their unique flavor wheel. Some of David's decadent and amazing creations are
Incantato: A passion fruit caramel and milk chocolate ganache
Forté: Intense organic 74%, slightly acidic bittersweet truffle
Citral: The subtleness of lemongrass and 68% bittersweet chocolate
David Bacco Chocolatier products are available at gourmet and specialty retailers, Department stores with luxury confections, Gift and Gift Basket retailers, Catalog Houses or online at www. Bacco-chocolatier.com. They make the perfect individual, customized or corporate gift for those wanting to send only the very best.

WHERE: David Bacco Chocolatier, 9888 Waples Street, San Diego
WHEN: Sunday May 21st, 11:00 am - 2:00 pm
REGISTRATION: $35 per person
For questions about this event contact: Karen Kearns, Cornell Club of San Diego at krn.kearns@yahoo.com
Reserve your tickets today!